Haley & Dave
Every Moment Matters
"The reality is, I could have lost him. This was a devastating and life changing situation. One day you are living a healthy happy life – biking walking running – now you only have half your body that works. Your 'old life' is what you call it now." ~Haley Walker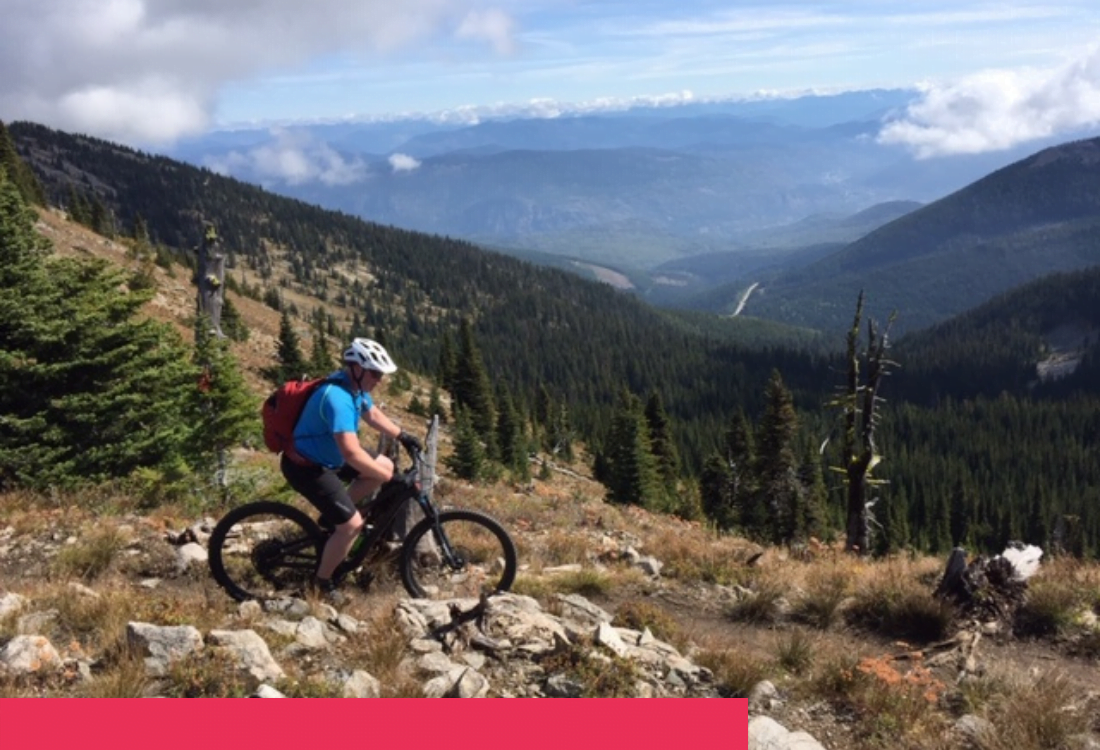 For 46-year-old Dave Opperman and his wife, Haley Walker, the three words "Every Moment Matters" have taken on new meaning.
It was a warm, summer night in August 2020 when Dave began to feel ill. He thought maybe he had food-poisoning. But, after three-days of worsening symptoms – fever, sweats, aches and extreme tiredness – Dave and his wife, Haley, began to suspect more was going on and two days later, he was rushed to East Kootenay Hospital in their hometown of Cranbrook in grave condition. Dave had suffered multiple strokes and life-threatening complications. He was rushed by air ambulance to Kelowna General Hospital.
As the population centre for Interior Health, and the leading referral hospital for over 1 million residents living in B.C., KGH is currently the only hospital outside of Victoria and the lower mainland to offer an advanced level of stroke care. The treatment performed at KGH was a success and while the couple felt blessed that he could talk, chew and swallow, the gravity of the lasting effects of the stroke began to set in.
Dave worked tirelessly each and everyday for six weeks in rehab, performing tasks that challenged both his mental and physical limitations brought on by the stroke. Hayley, by his side, began to make plans for how their lives would look different once they got home. Ramps and the reconfiguration of their home, so that Dave had access to everything he would need, things as basic as a toilet and his bed.
"I was in shock," says Haley. "Dave is healthy, active and full of life. Not what you normally picture as someone at risk for stroke."
Every Moment Matters
Learn More About The KGH Foundation's Campaign to advance stroke care in our region. When every moment matters, we can be ready.