Thursday, April 21 is the KGH Foundation Day of Giving, a one-day call to action to inspire all who desire world-class health care, right here at home, to give.
This year, all funds raised are dedicated to building excellence in regional mental health care, through our 'We see you' campaign. Mental well-being has become one of the most pervasive health challenges our communities face.  It has been a critical concern in our region for some time, affecting people of all ages, genders, and socio-economic conditions, and affecting some communities disproportionately more than others.  The pandemic has magnified the crisis. So many of us, our family members, friends, co-workers, neighbours are struggling.
With the right support, things can get better. First, we need to address our system, which is also in crisis. To start, we have united with our community mental health care providers in service to provide what is needed most: immediate funding and system change. But we need your help.


ANY DONATIONS MADE BETWEEN NOW AND THE END OF DAY OF GIVING WILL BE DOUBLED!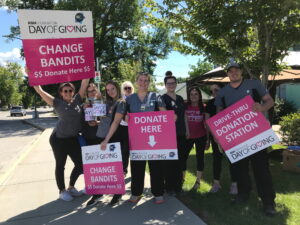 HOW TO GIVE:
PHONE – 250-980-6123
DRIVE-THRU DONATION – Across from KGH (on Pandosy Street)