GRATEFUL PATIENT
World-Class Renal Care, Close to Home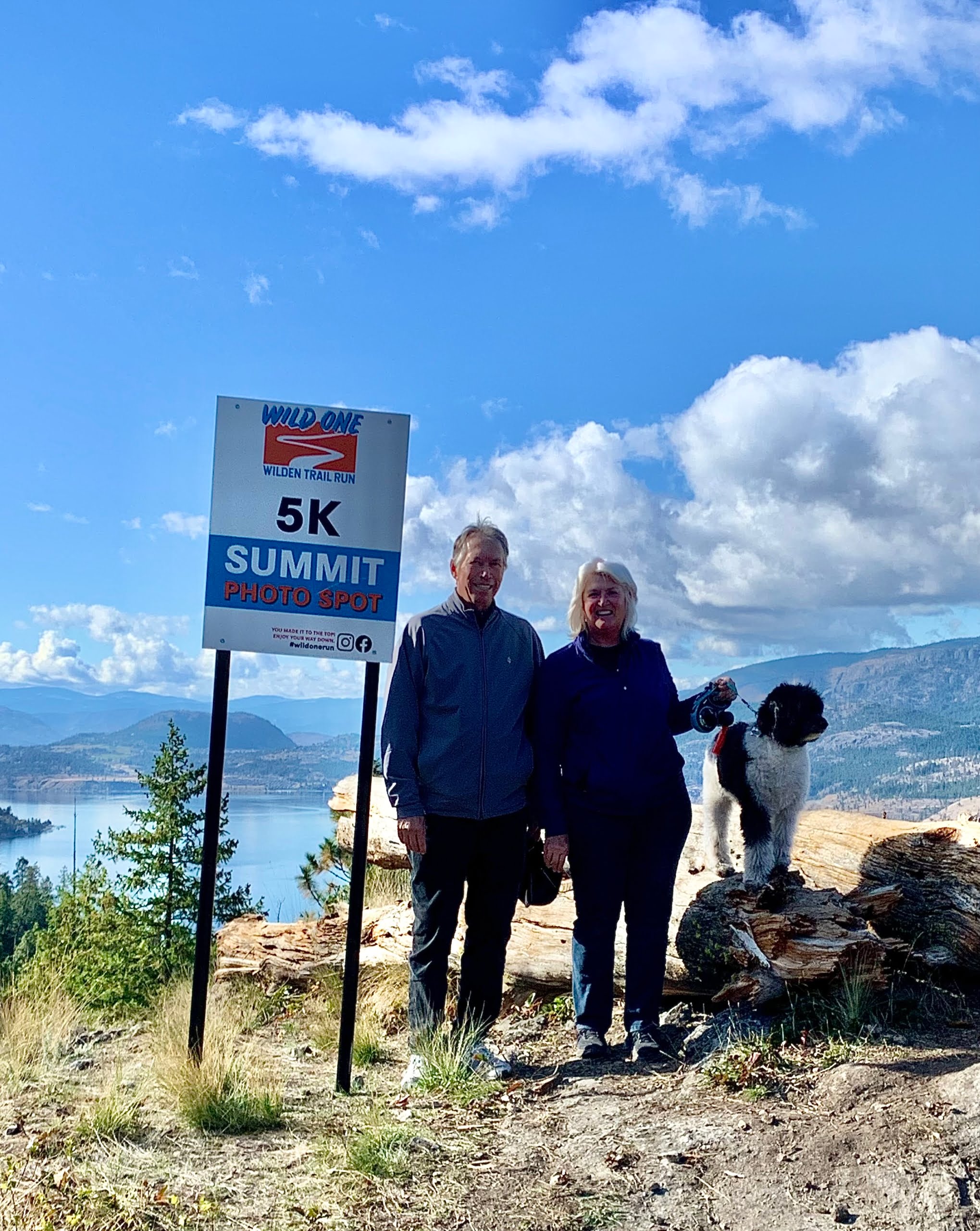 Diagnosed with Polycystic Kidney Disease (PKD) in his early twenties, Rick Giacomuzzi has required access to specialized renal health care for over 40 years.   
PKD is an inherited disorder where clusters of cysts develop within the kidneys, causing them to enlarge and lose function over time.   
Indeed, Rick's kidney function did decline steadily over the years. He and his wife, Cindy, suspected that he would eventually require a kidney transplant which involves replacing damaged kidneys with a healthy kidney from a donor. 
In 2020, Rick entered into the transplant pre-transplant program. Because they share the same blood type, Cindy was ready and eager to give the gift of a healthy kidney to her husband.  
But it was not to be. Tests determined that Rick had an antibody that would result in the rejection of Cindy's healthy kidney. Disappointed but not deterred, Cindy was elated to learn about a paired donation program where she could donate her kidney to another patient in need, while Rick received a kidney through a positive match in return, which is exactly what happened in the fall of 2022.  
Following his successful transplant surgeries, Rick now requires regular, specialized renal care for the rest of his life. For Rick and PKD patients like him living in the southern interior of BC, having these services close to home is vital. 
Thankfully, Rick and Cindy chose to retire in Kelowna, home to the Kelowna General Hospital (KGH) Renal Services Kidney Care Clinic, which cares for over 1,100 patients each year with renal care specialists who provide each patient the individualized support, knowledge, and tools they need to live full lives while managing dialysis or a kidney transplant.  
"Without the Kidney Care Clinic in Kelowna, we would have had to travel to Vancouver for our appointments, which are numerous as kidney function declines," shares Cindy. "This would have meant more time, expense, stress, and ultimately, a decrease in the quality of life for our family."  
As a gesture of appreciation for the care Rick has received, Cindy found a way to give back. During two years as Chair of the Sunshine Ladies Open Golf Tournament in Kelowna, she spearheaded the fundraising efforts to raise over $4,500 to fund new 24-hour blood pressure monitors, software, and a variety of patient care and comfort items for Renal Services at KGH.  
Susan Haskett is a KGH RN who specializes in kidney care and knows Rick and Cindy well. "Rick and Cindy have always had a positive, engaged attitude in all aspects of Rick's care," she says. "To see them give back by raising funds to support our services at KGH is truly amazing – donors like them truly make a difference and we are very grateful." 
The couple is grateful too. With emotion, Cindy says, "I look forward to a new lease on life for Rick with his new kidney."