Festive fun for a heartwarming cause -
Winter Wonderland at JoeAnna's House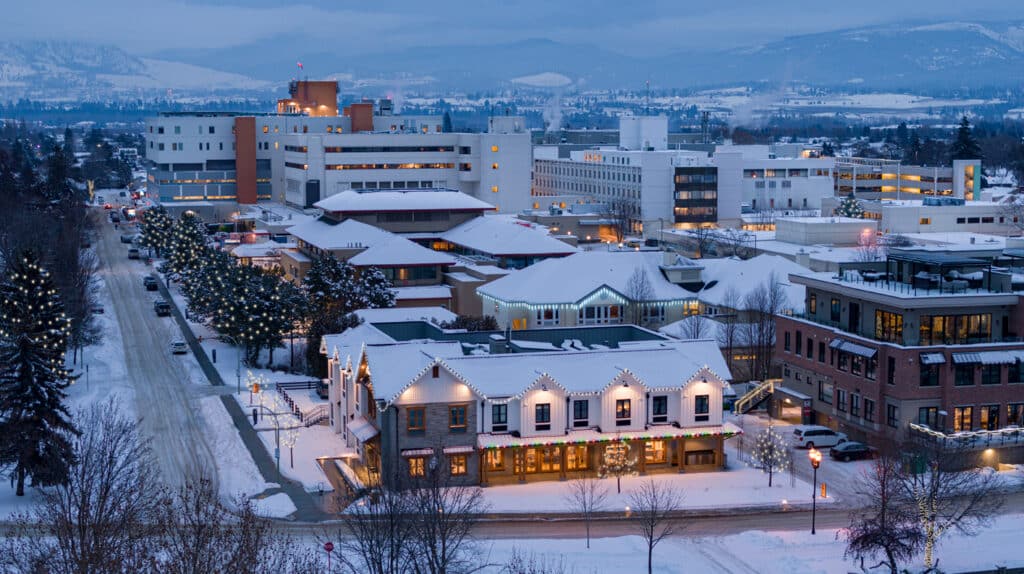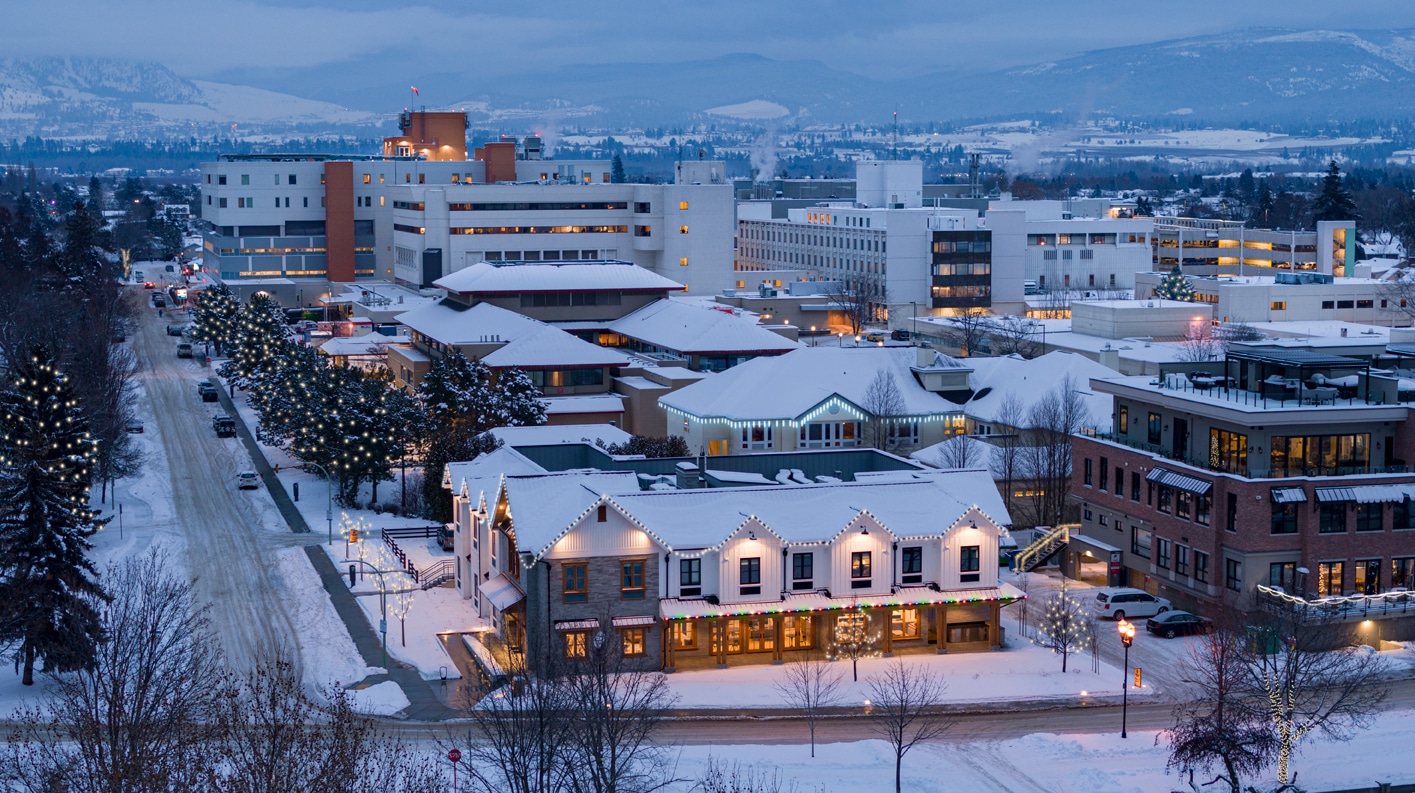 KELOWNA, B.C. – As we begin the countdown to the New Year, the KGH Foundation and JoeAnna's House invite the community to a heartwarming event that's all about community and togetherness this holiday season. The inaugural Winter Wonderland at JoeAnna's House will take place on Sunday, December 17, to celebrate the magic of unity and community while raising funds for JoeAnna's House.
"Picture an afternoon filled with laughter and comfort, where our community comes together for a time where love knows no distance," says Darlene Haslock, Director of JoeAnna's House. "That's what we're aiming for this year with Winter Wonderland – a peek into JoeAnna's House and an afternoon of warmth and joy during this holiday season – no matter what the temperature is outside."
In a medical crisis, we are always better together. For hundreds of families, that often means travelling to Kelowna for advanced care at Kelowna General Hospital (KGH). And when those families arrive, often tired and anxious, JoeAnna's House is there to provide a safe, compassionate, reliable and affordable place to stay.
"JoeAnna's House was built with the love and support of our community," explains Darlene. "The house provides affordable accommodations for families with loved ones receiving specialized care at KGH. With 20 family rooms, communal spaces, and all the comforts of home, it has been a haven for over 1,900 families since opening in 2019."
Recent guests express their gratitude for JoeAnna's House. "It just made the whole experience of having my wife go through quadruple bypass heart surgery along with a valve replacement and valve repair, easier to endure," states Phil Epp of Summerland, B.C. "I was able to walk to the hospital, spend several hours with her, return and unwind, and then repeat that twice more each day. And the house had everything I needed, including the support of other guests which helped me feel less alone."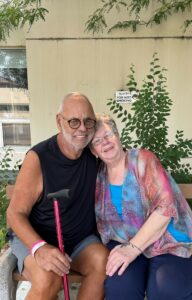 Penticton guest, Jeannie Randle, echoes those sentiments saying, "It was the greatest gift I can imagine to be able to be with my husband of 52 years during an incredibly stressful and emotional time. I am positive that my stay at JoeAnna's House helped his recovery and gave me peace of mind."
Indeed, JoeAnna's House is a gift to the community, from the community. And there are those who keep on giving back, including Prestige Hotels and Resorts, the title sponsor for this first Winter Wonderland.
"We have been a partner of the KGH Foundation and JoeAnna's House since the beginning and continue to support this special home away from home that serves so many of our community members throughout the interior region of B.C.," says Tanya Stroinig, Chief Operating Officer, Prestige Hotels & Resorts. "The true spirit of hospitality at JoeAnna's House for families going through difficult times resonates with our ownership and employees and we are proud to support this cause."
Winter Wonderland exclusive radio media sponsor Pattison Media will have radio stations 103.1 Beach Radio and 104.7 The Lizard on-site during the afternoon, broadcasting interviews from those who have been touched by JoeAnna's House.
"Our community is special because of our ability to work together, and JoeAnna's House is a testament to that," says Karl Johnston, General Manager, Pattison Media, Okanagan. "For regional patients who require emergency or specialized medical care at KGH and need to travel to Kelowna, JoeAnna's House is an invaluable resource for their families and loved ones."
JoeAnna's House relies solely on the continued generosity of the community to remain open.
"We are grateful to all of our sponsors for supporting this event and so excited to bring out the community and share a bit of the magic of JoeAnna's House with everyone," says Darlene. "The community presence at Winter Wonderland will brighten the season and help us continue to provide a comforting home away from home to help keep families together when they need it most."
There's something for everyone at Winter Wonderland – adults, kids and pets too! Outdoor activities and offerings include:
Photos for families (and pets!) with Santa from 2-5 p.m.
Food trucks, hot chocolate, and a make your own s'mores station
Balloon animals and caricature drawings
Street hockey for kids (bring your own equipment)
Winter crafts and cookie decorating
Beer garden and Gluwhein
Small Market
Tours of JoeAnna's House
Winter Wonderland at JoeAnna's House takes place on Sunday, December 17 from 1 – 6 p.m. at 321 Royal Ave. Entry is by donation and tickets for various activities range from $2 – $10 with all proceeds supporting JoeAnna's House. Parking will be available near the site.
Dress for the weather and be a part of this heartwarming cause where warm hearts and loved ones gather. For more information or to give, joeannashouse.com.
Since 1978, the KGH Foundation has worked with a generous community to raise funds to support world-class healthcare close to home for a rapidly expanding and diverse population in the interior of B.C.  Today, the KGH Foundation is the lead fundraising organization for Kelowna General Hospital and its associated facilities, JoeAnna's House, and Central Okanagan Hospice House.
Maria Lee
Marketing Manager                            
KGH Foundation
p | 250-862-4300 ext. 27270                                                    
c | 236-457-7311