The Palmer Family Story
Charlotte Palmer was born early. At just 29 weeks, she weighed only 2.6 lbs, and has been in and out of the hospital ever since. At the age of one, Charlotte was diagnosed with MIRAGE syndrome, which is an extraordinarily rare condition; it is believed Charlotte is the only surviving child in Canada with MIRAGE right now.
Due to the complexity of Charlotte's health, time at home as a family of four is rare and mom, Christina Palmer, who is on leave from her job as an RCMP officer, regularly transports Charlotte to either Vancouver (BC Children's Hospital) or Kelowna (KGH) for treatment.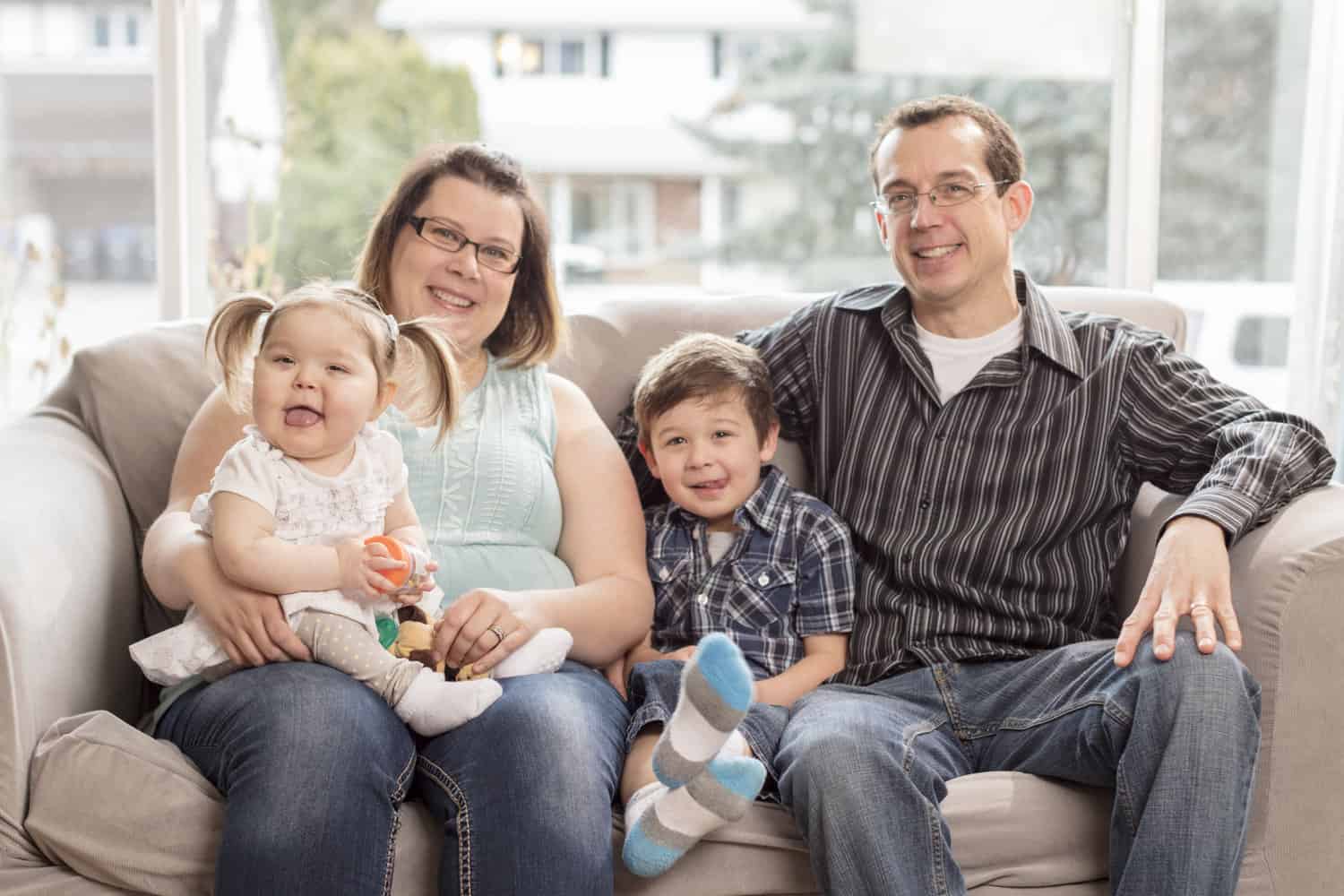 "When Charlotte stays in Vancouver, we are almost always accommodated at the Ronald McDonald House," says Rob. "Christina can stay right there, able to respond quickly if she's needed, and my son and I can visit on weekends. While KGH is a closer hospital, we are not able to stay onsite, so are often rushing there in an emergency, which can happen at any time of the day or night. The highways are not always in great condition, and when your child's health is at risk, driving back and forth can be harrowing."
Christina echoes Rob's sentiments.
"Keeping families together is critical, especially when you have a little one that's sick," she says. "The stress of being away from your home is one thing, and then the stress of having a sick child is another. So when you put them both together, it's really overwhelming."
The KGH Foundation has committed to building and operating JoeAnna's House, a home that will provide a place to rest and relax within steps of their loved ones' bedside. A place to be in community with others who are navigating a similar, difficult path.
It is with our deepest gratitude that we thank everyone who continues to support this incredible, and much-needed place for families to be together.