A Gift of Gratitude
A vital 69-year-old, Don was running ten kilometres a day, watching his diet, in essence, doing everything right. Then a nagging cough took a terrible turn for worst. He was suddenly struggling to breath and completely unaware of his situation or surroundings.
His wife, Dorothy, rushed him to KGH's emergency department where Dr. Jeff Eppler and his team were able to identify Don's condition quickly and intervened with every resource available. Intubated, put into a medical coma and hooked up to an IV with an array of antibiotics, Don was battling a rare but serious bacterial infection. He spent a week in the ICU as doctors and nurses treated the infection with targeted antibiotics.
Don remembers very little of his time at KGH, while Dorothy has vivid memories. Remarkably, they're mostly good ones. She remembers the professionalism, the care, the compassion and the expertise that saved her husband's life. This life changing moment inspired the Sugimotos to donate in support of the incredible work of the doctors and nurses in KGH's emergency department.
Don and Dorothy will be FOREVER Grateful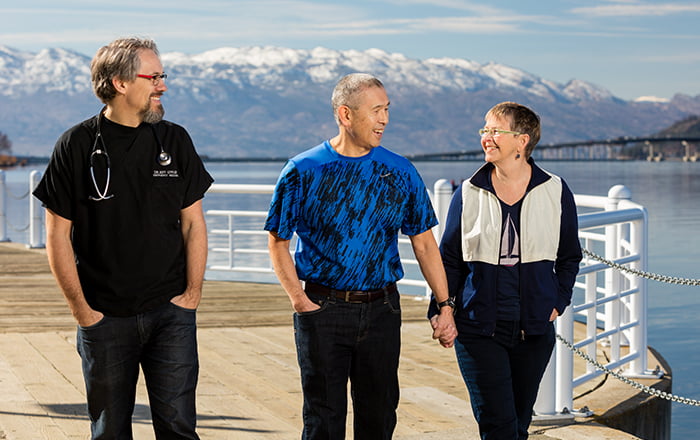 Honour A Caregiver
Expressing gratitude by giving to advance future patient care. If you or a loved one have experienced a life changing moment and would like to express your gratitude in an impactful way, consider a donation to the KGH Foundation. Gifts can be directed in honour of a special caregiver, towards a specific piece of approved medical equipment or to provide overall support in area of greatest need.