Support JoeAnna's House and regional families
'Better Together Day' is Thursday, October 6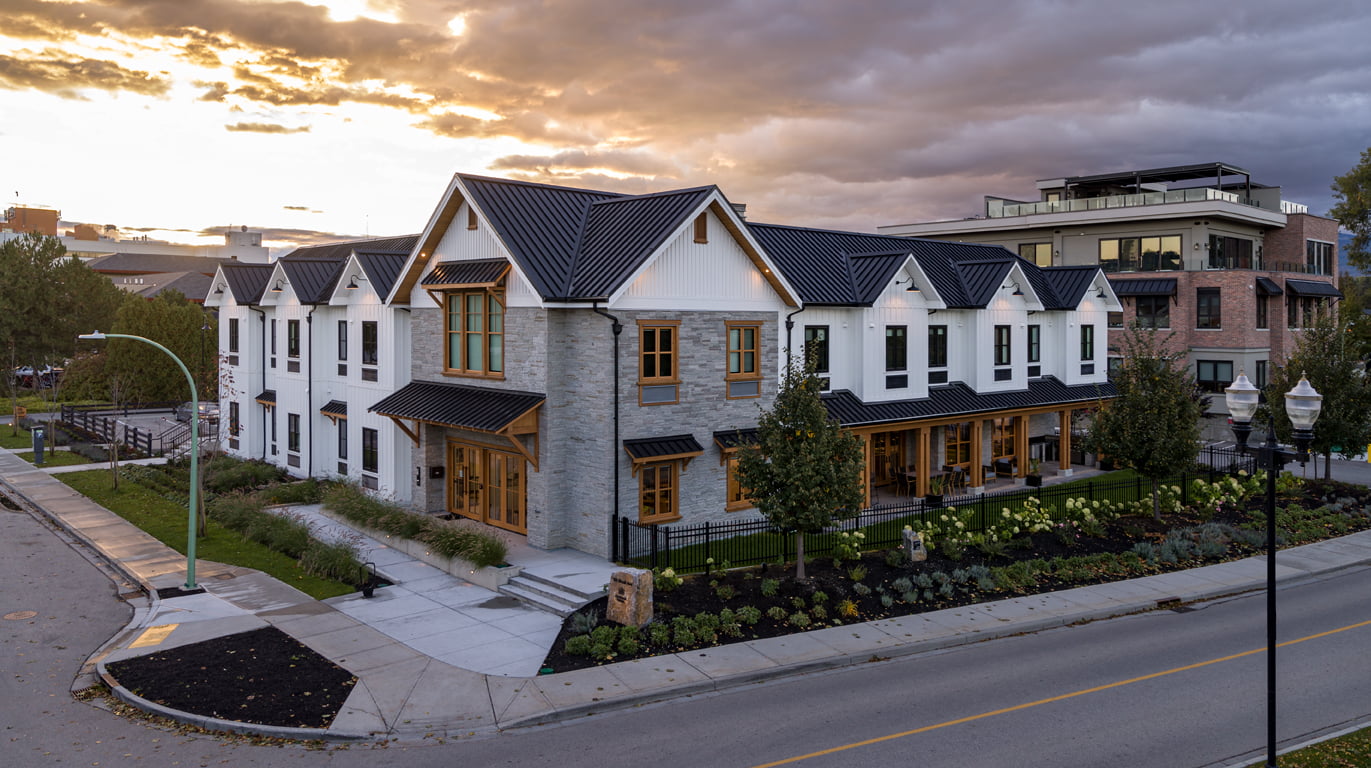 KELOWNA, BC – October 4, 2022. This Thursday the corner of Royal Ave. and Abbott St. will be bustling with activity as the KGH Foundation hosts its third annual Better Together Day in support of JoeAnna's House.
From 6 a.m. to 6 p.m., those who wish to support the much-needed home away from home for the families of out-of-town Kelowna General Hospital (KGH) patients, are encouraged to make a donation!
"My husband was brought to KGH from our home in Creston, BC, where he required treatment for an aortic aneurysm," shares Cindi Day, a former JoeAnna's House guest. "I can't express how much I appreciate the care and support I received from JoeAnna's House. My stress level and ability to cope were supported and helped give me strength. Without it, I am not sure I could have supported his recovery once at home."
"JoeAnna's House was a place to rest after stressful days at the hospital," Cindi continues. "And I knew that John was in good hands with the specialists at KGH and he, in turn, took comfort in knowing that I was too, at JoeAnna's House."
As the lead referral hospital for up to 1 million residents in the BC interior, at any given time, one in four beds at KGH is occupied by someone outside the Central Okanagan.
Like Cindy, for so many families wanting to maintain a presence at KGH for the period of their loved one's treatment, the cost of travel and lack of affordable short-term accommodation in Kelowna can add significantly to their hardship.
Since opening in November 2019, JoeAnna's House has provided a safe haven for over a thousand regional families needing a place to stay close to Kelowna General Hospital while their loved ones received advanced medical care.
JoeAnna's House relies solely on the continued generosity of the community to remain open.
"We're so excited for this one-day call to action in support of JoeAnna's House," exclaims Darlene Haslock, Director of JoeAnna's House. "There are several ways for the community to get involved, make a gift and support Better Together Day on October 6."
On Thursday, October 6, the community can:
Give in-person – drop by JoeAnna's House on the corner of Royal Ave. and Abbott St. from 6 a.m. – 6 p.m. on October 6 to use the drive-thru donation station;
Take advantage of the drive-thru breakfast hosted by Save-On-Foods at the Orchard Plaza Save-On-Foods location (1876 Cooper Rd.) from 7 a.m. – 9 a.m.;
Gift a gift online at com anytime; and
Donate at the till at participating Save-On-Foods locations.
"The Change Bandits from Sprott Shaw College will be out on Pandosy St. in front of the hospital throughout the day making some noise and accepting gifts from those who drive by," says Darlene. "The community is also welcome to join us for coffee, lunch and entertainment throughout the day at the house."
Pattison radio, the official media sponsor for Better Together Day, will have hosts from 103.1 Beach Radio and 104.7 The Lizard on-site at JoeAnna's House and the Orchard Plaza Save-On-Foods location from 6 a.m. to 6 p.m. Radio hosts will help spread the word and share first-hand stories from JoeAnna's House guests and the impact it had for their families during very stressful times.
For more information on Better Together Day and to give to JoeAnna's House, please visit joeannashouse.com.
Since 1978, the KGH Foundation has worked with a generous community to raise funds to support world-class healthcare close to home for a rapidly expanding and diverse population in the interior of BC.  Today, the KGH Foundation is the lead fundraising organization for Kelowna General Hospital and its associated facilities, JoeAnna's House, and Central Okanagan Hospice House.