Lake Life Lottery bonus prize sets in motion big plans for winner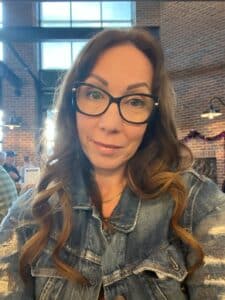 KELOWNA, B.C.
– An unexpected windfall of $70,000 can make a big difference in someone's life. And that's just what the $70,000 Lake Life Lottery bonus prize is doing for winner Louise Dozois of Penticton, BC. "I could hardly believe it – it still feels surreal," states Louise with excitement. "No one in my family believed me when I first told them!" The Lake Life Lottery is a dream home lottery owned and operated by the KGH Foundation and the YMCA of Southern Interior of BC. It is the second year for the lottery and a unique partnership with proceeds benefitting both charities. The bonus prize win sets in motion some big plans for Louise, who works at the Penticton Regional Hospital. She chose the cash option over an Avalon 2185 GS Cruise pontoon boat from prize partner Dockside Tow & Stow and already has sensible plans for the winnings. "I'm going to invest in my future, put money away for my grandchildren, and get my eyes done so I no longer have to wear prescription glasses," she says with glee. Louise is the first winner in this year's lottery, which offers more than $1.6 million in prizes, including the $1.37 million, fully furnished grand prize dream home in Quail Landing, once-in-a-lifetime vacations and brand-new vehicles, and the 50/50 draw of up to $800,000! New this year is the $91,000 'Splash of Cash', a daily cash prize including holiday jackpots and a $29,000 Leap Year draw. "We're grateful to be back for a second year of the Lake Life Lottery in partnership with the YMCA of the Southern Interior of BC," says Allison Young, CEO of the KGH Foundation. "And a hearty congratulations to our bonus prize winner, Louise!" Allyson Graf, President and CEO of the YMCA of Southern Interior BC, adds, "Every dollar raised from Lake Life Lottery stays in the Interior of BC and helps to create a healthier future for our families, friends and neighbours." "This unexpected lottery win has me reflecting on what the future holds," says Dozois. "It just got much brighter. I know that money doesn't buy happiness, but it sure helps it along." The Lake Life Lottery is set to bring a little happiness to many more people with its prize offerings – but you have to buy a ticket for the chance to win! The next draw deadline is the early bird on November 23, and the grand prize deadline is midnight on December 20, 2023, with the final draw taking place on January 11, 2024. The Quail Landing showhome is open every Thursday to Sunday from 12 to 4 p.m. at 1979 Country Club Drive. Visit
lakelifelottery.ca
to learn more and purchase your tickets today. Media Contacts: Shauna Nyrose VP, Brand & Communications KGH Foundation C: 250.801.0886 E:
shauna.nyrose@interiorhealth.ca
Tammie Watson VP, Marketing & Philanthropy YMCA of Southern Interior BC C: 778-215-9553 E:
tammie.watson@ymcasibc.ca
About the Lake Life Lottery
Established in 2022, Lake Life Lottery supports physical, mental and social health initiatives that improve the quality of life for residents in the southern interior of B.C. through the Kelowna General Hospital Foundation and the YMCA of Southern Interior BC. Visit lakelifelottery.ca for more information.
About the KGH Foundation
Since 1978, the KGH Foundation has worked with a generous community to raise funds to support world-class healthcare close to home for a rapidly expanding and diverse population in the interior of B.C. Today, the KGH Foundation is the lead fundraising organization for Kelowna General Hospital and its associated facilities, JoeAnna's House, and Central Okanagan Hospice House. Visit kghfoundation.com for more information.
About the YMCA of Southern Interior BC
The YMCA of Southern Interior BC was established over 40 years ago as a cause-driven charity with a mission dedicated to building healthy individuals and communities. As a non-profit organization, the Y strives to promote healthy lifestyles, nurture young minds, and strengthen the community. Learn more at ymcasibc.ca.