Donor Story – Colin Basran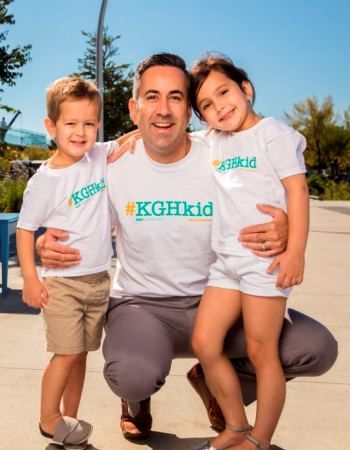 Born and raised in Kelowna, Mayor Basran, who insists on being called simply 'Colin', graduated from KLO Secondary School after attending elementary and middle school in the Rutland area. His family settled in the Okanagan in 1907, one of the first East Indian families to arrive in the area.
In 2000, Colin graduated from Okanagan College and met his wife Leanne, now the mother of two more KGH kids, five-year-old Nyah and three-year-old Keenan.
Having formerly worked as a television journalist for CHBC-TV, Colin went into business as a realtor and was elected for his first term on Kelowna City Council in 2011. In 2014, he campaigned for mayor under the platform 'Roots Matter. A century of local history.' and went on to become both the youngest and first non-Caucasian person ever elected mayor in Kelowna.
Colin Basran was part of the #kghkid campaign to raise funds for KGH's perinatal unit.
Colin is an active volunteer for the KGH Foundation as well, volunteering his time weekly at The Perking Lot.