DAY OF GIVING
3T MRI: LET'S BRING IT HOME
From acute injuries to unexplained symptoms, pain, lumps and bumps, the answers to so many questions can be found deep in the body. This is why medical imaging is so vital—it is the critical link between a patient's symptoms and the path to diagnosis and treatment.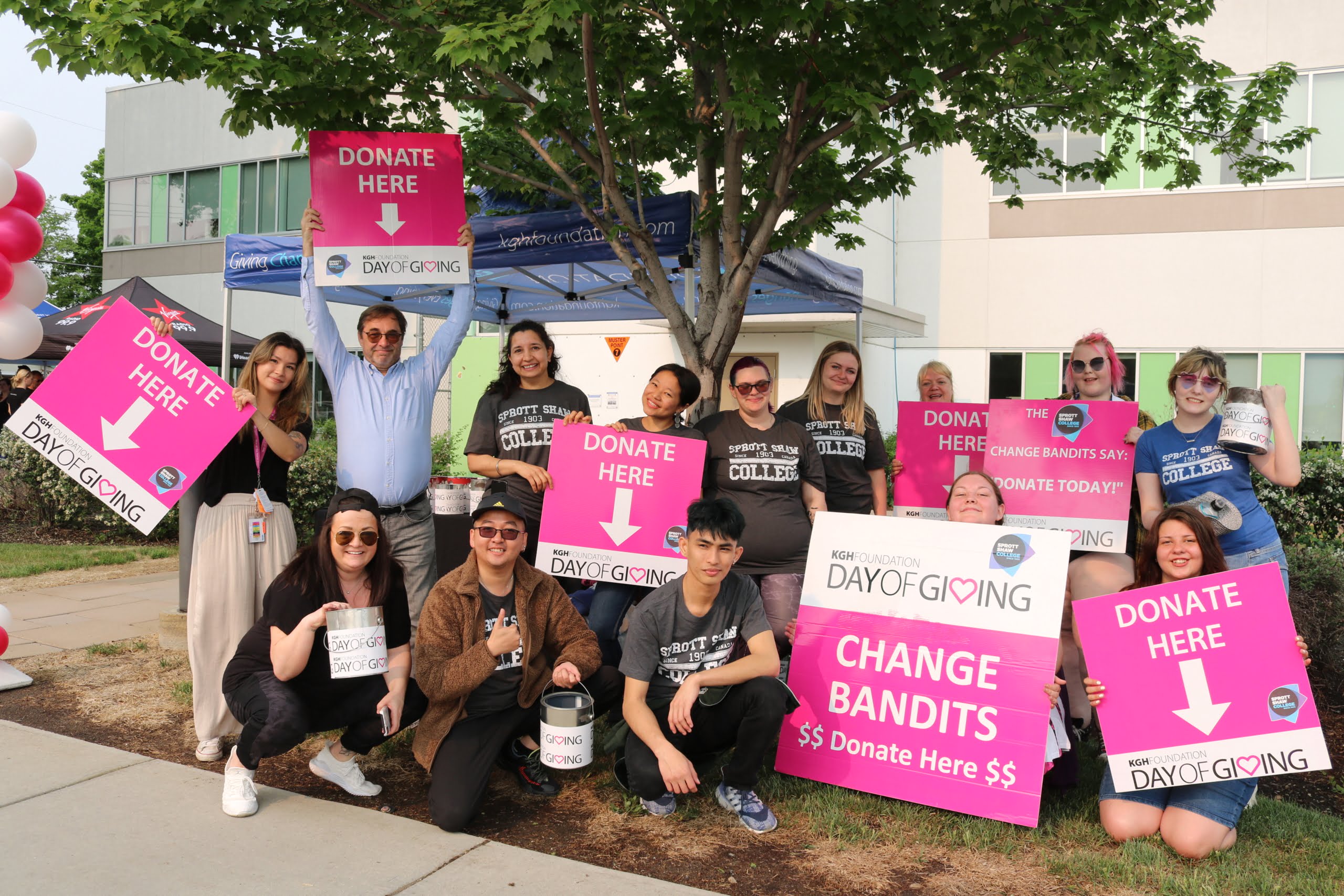 This year's KGH Day of Giving called on the community to take action and help raise the funds needed to double Kelowna General Hospital's ability to provide MRI (Magnetic Resonance Imaging) scans for thousands of Central Okanagan patients every year.
The commitment to fund a 3T (Tesla) MRI is part of the KGH Foundation's Closer to home than you think campaign. The foundation aims to raise $40 million to drive the changes needed in health care, right here at home, in multiple areas of care. This includes advancing clinical and surgical excellence at Kelowna General Hospital (KGH), and $5 million to fund the interior's first 3T MRI machine.
Currently, KGH has one twenty-year-old 1.5T MRI machine that operates 147 hours per week.
"MRI is an absolutely critical diagnostic technology in medicine today," says Allison (Allie) Young, CEO of the KGH Foundation. "The fact that KGH currently only has one machine – the oldest in BC – is no longer acceptable. As our community continues to grow, thousands of Central Okanagan patients wait too long for an MRI which in turn, delays their care team's ability to diagnose and treat what is ailing them."
Community Answers the Call
Thanks to the generosity of local families, all funds raised on KGH Day of Giving, up to $250,000 were matched dollar for dollar. The final gift came in online at 11:57 pm, and shortly thereafter, the Foundation's Donations Manager, Veronica Copeland, had the final total – $794,606.36.
"It was incredible," says Veronica. "I couldn't wait to share with the team so that they could share with the community. And for me, this felt very personal because I know what it's like to have to wait for an MRI."
After a three-year hiatus, local radio personality Phil Johnson was back in the lobby at KGH broadcasting live. The drive-through donation station outside the KGH Foundation offices on Pandosy St. was bustling with activity. The Sprott Shaw Change Bandits took their legendary energy to the streets to drum up support from the cars passing by. Bell Media partner stations, Move 101.5 and Virgin 99.9, were broadcasting live on location. And throughout the day, hundreds of individuals, business owners and corporate representatives stopped by to donate and add their voices to the rallying cry of support.
3T MRI: A Game Changer
To address the growing demand and backlog of Central Okanagan patients waiting for an MRI, the Province recently announced a commitment to replace the existing 1.5T MRI at KGH. The Province and Central Okanagan Regional Hospital District also committed to providing the infrastructure funding for a second MRI machine at KGH if the KGH Foundation was able to raise the funds needed to buy the machine itself.
"The 3T MRI will help more than double our capacity, meaning people aren't going to need to travel hundreds of kilometres to get a scan," explains Dr. Brenda Farnquist, Medical Director and Chief Radiologist at KGH. "In addition to being faster and producing incredibly detailed images, the 3T MRI will help us accommodate many different sizes of patients, helping to improve comfort and reduce the claustrophobia that some patients feel."
"Every day, we see examples of how MRI is crucial for treatment planning, decision- making about what comes next in someone's care and following up to see if our treatments are effective," states Dr. Daryl Wile, Neurologist at KGH. "We are excited about the 3T MRI because we know that the technology will drive care forward and allow us to learn new things about brain diseases and how we treat them."
Giving is Good Medicine
As he broadcasted his live radio show from the lobby of KGH, Phil Johnson noticed a gentleman in a hospital gown and slippers lingering nearby, listening intently to the radio interviews. The man shuffled off but later returned. He opened up his wallet and handed Phil a $50 donation.
Kjell Sundin, a loyal KGH Foundation donor, made his gift saying, "We can all do a little more to help." Kjell was one of a handful of generous donors and families who offered to match gifts made on Day of Giving.
Joining Kjell as matching donors was the Porubanec family. But Darrell Porubanec, a former KGH Foundation Board Chair and campaign advisor, didn't stop there. While out for lunch with a friend, Darrell excitedly shared his family's intention to match gifts on KGH Day of Giving up to $100K.
By the end of the lunch, Darrell's friend decided to match $100K as well. Because that's what friends are for.
We are grateful to all the families who came forward to match gifts on KGH Day of Giving.
Giving Changes Everything
Since its inception seven years ago, the KGH Day of Giving has raised over $3.8 million in support of KGH and community health care. The success of the annual fundraiser is a testament to the care and generosity of the community, businesses and frontline caregivers to come together in support of a shared goal.
"Philanthropy is incredibly powerful," states Allie. "It gives people what we need most in health care right now – hope and agency."