RBC Foundation
September, 2014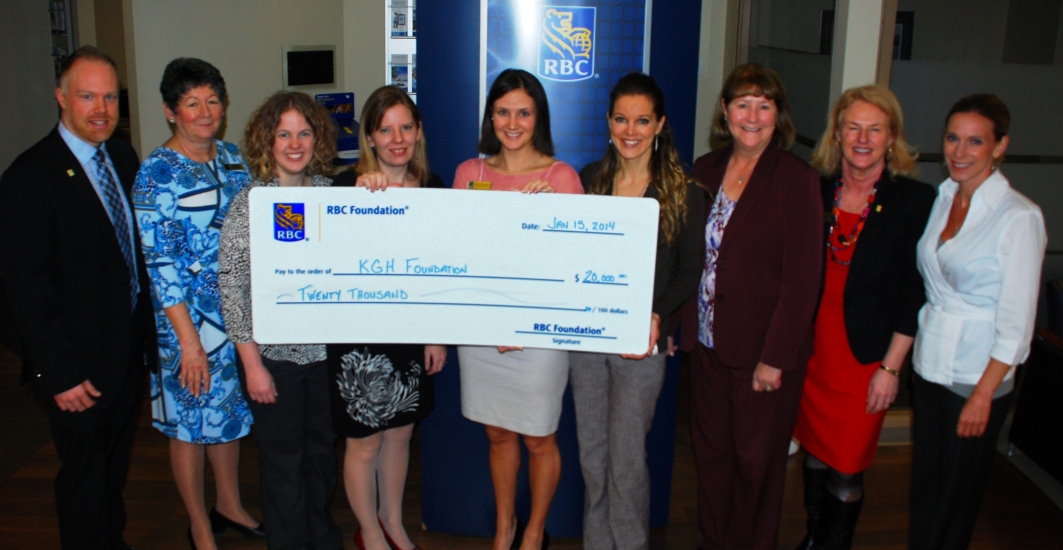 Demonstrating continuing commitment to local communities, RBC has donated $20,000 to support the Interior Heart & Surgical Centre (IHSC) at Kelowna General Hospital. The donation will be directed to the hybrid operating room where state-of-the-art medical imaging devices will be utilized to perform minimally invasive surgery.
In a Hybrid OR, the human eye is enhanced with the vision of CT scanners, MRI scanners and C-Arms. The need to completely open the patient is avoided with the use of catheters or endoscopes inserted through only a few small incisions. This specialized, fully integrated operating suite allows for innovation in surgical approaches that were once unimaginable. Patients in turn benefit immensely from reduced hospital stays, reduced rehabilitation needs and quicker recovery times.
"At RBC we believe the health and wellness of local communities is of vital importance. We are long-time supporters of KGH Foundation and proud to play a role in making specialized, up-to-date medical equipment available", says Karen Borring-Olsen, Regional Vice President Okanagan, RBC Royal Bank.
The IHSC, slated to open in the spring of 2015, will save lives by providing medically advanced surgeries for patients from Williams Lake to Osoyoos, Merritt to Cranbrook, and all the communities in between.