"Health Care Matters"
KGH Day of Giving Raises just shy of $800K for 3T MRI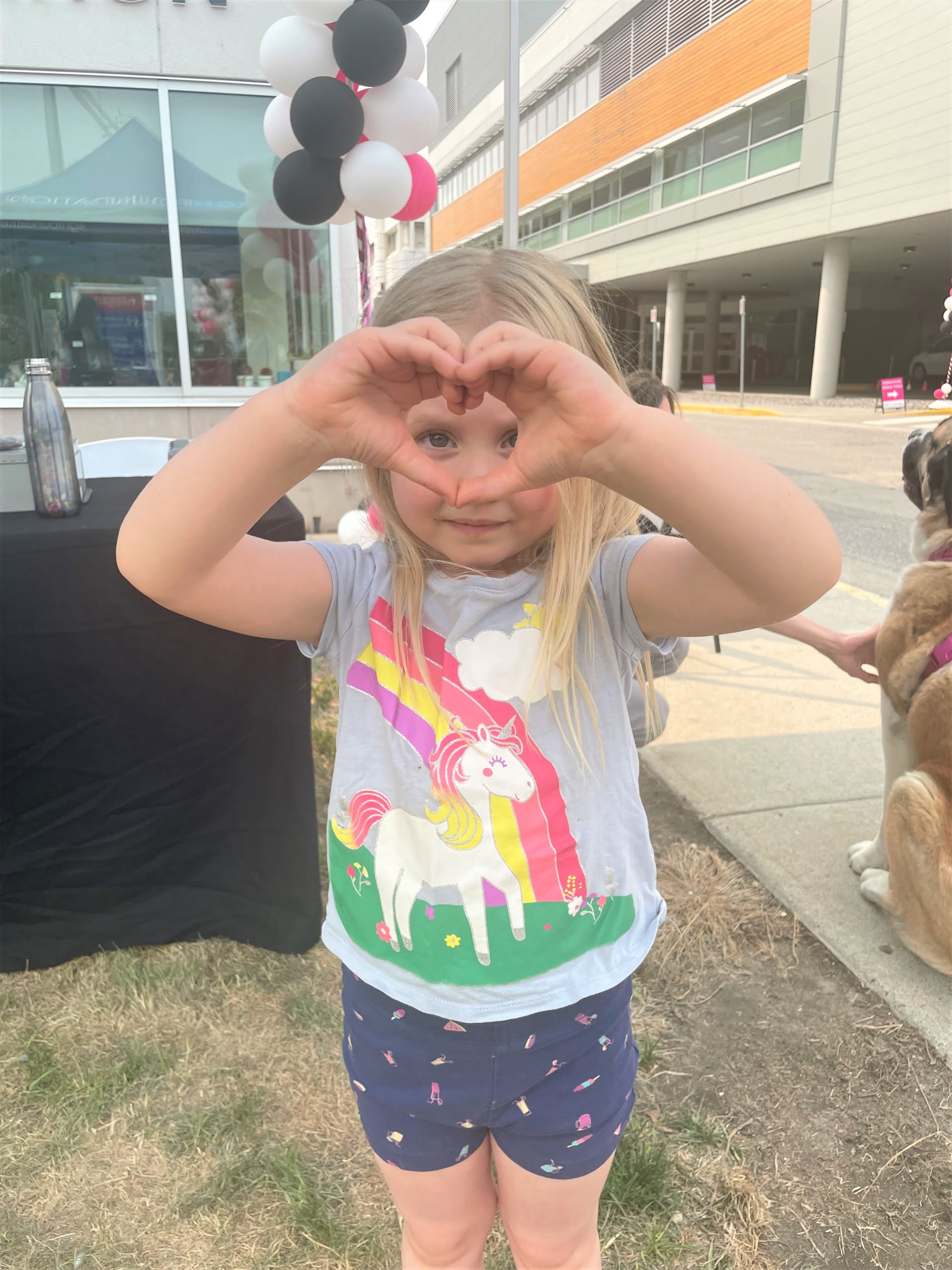 KELOWNA, BC, May 18, 2023 – "It was more than just a great day for health care. It was a true testament to the kind of community we live in and the people who live here." Allison Young, CEO, KGH Foundation.
The one-day call to action began at 6 am yesterday. By 11:57 pm when the last donation was made online, over $794,606.36 had been collected.
Little Atla Widdis of Kelowna has been saving up. On the KGH Foundations' 7th annual KGH Day of Giving yesterday, she knew what she wanted to do.
"I wanted to give it to the hospital, to help people."
So Atla, whose Dad works in health care, along with hundreds of other generous folks in the Central Okanagan, made a donation. At age 5, she may have been the youngest to give in support of a new 3T MRI for KGH, but lucky for Atla there were others (maybe a few years older) that matched every dollar given.  Three, generous, local families agreed to match all donations made up until midnight.
"It is such a privilege to witness the generosity of this community in action," says Allison Young, CEO of the KGH Foundation. "We are still grappling with many challenges in our health system. It is heartwarming and honestly, humbling, that people are willingly and enthusiastically stepping up to help where it matters most – right here at home. We are so grateful, and so are our health care staff."
Dr. Michael Partrick, a radiologist at Kelowna General Hospital agreed. "We are just thrilled," says Dr. Partrick. "Not only do we have the opportunity to acquire this exceptional technology, but the publicity around the cause has really helped people understand the important role that medical imaging and radiology plays in health care. It's been a much-needed boost to our department's morale."
"MRI is an absolutely critical diagnostic technology in medicine today," says Young. "The fact is that KGH currently only has one machine – the oldest in BC.  As our community continues to grow, thousands of Central Okanagan patients wait too long for MRI which in turn, delays their care team's ability to diagnose and treat what is ailing them."
The addition of the 3T MRI machine promises to nearly double KGH's
imaging capacity and significantly reduce wait times for MRI.
The Sprott-Shaw Change Bandits got down to business once again, hustling commuters as they cruised by the hospital to drop some cash (and cheques!) into their KGH Day of Giving buckets. Familiar faces dropped by to show their support, including Michael J. Ballingal of Big White, KGH Foundation board director, Ria Kitsch from Kitsch Wines and local realtor, Darcy Nyrose. The management teams from local Save-on-Foods, who made gifts on behalf of their stores, were also on-site, handing out gift cards to lucky donors.
"Being a part of the KGH Day of Giving reminds us how important it is that we come together as a community to support one another," says Orchard Plaza Save on Foods Manager, Scott Nazaruk.  "It was really heart-warming to witness the generosity of folks firsthand."
"It is clear that health care matters to our community. The 3T MRI is a life-saving diagnostic tool," says Young. "This puts us that much closer to our goal of $5 million to purchase the 3T MRI, which will increase capacity at KGH, impact waitlists, improve patient care across multiple health care disciplines."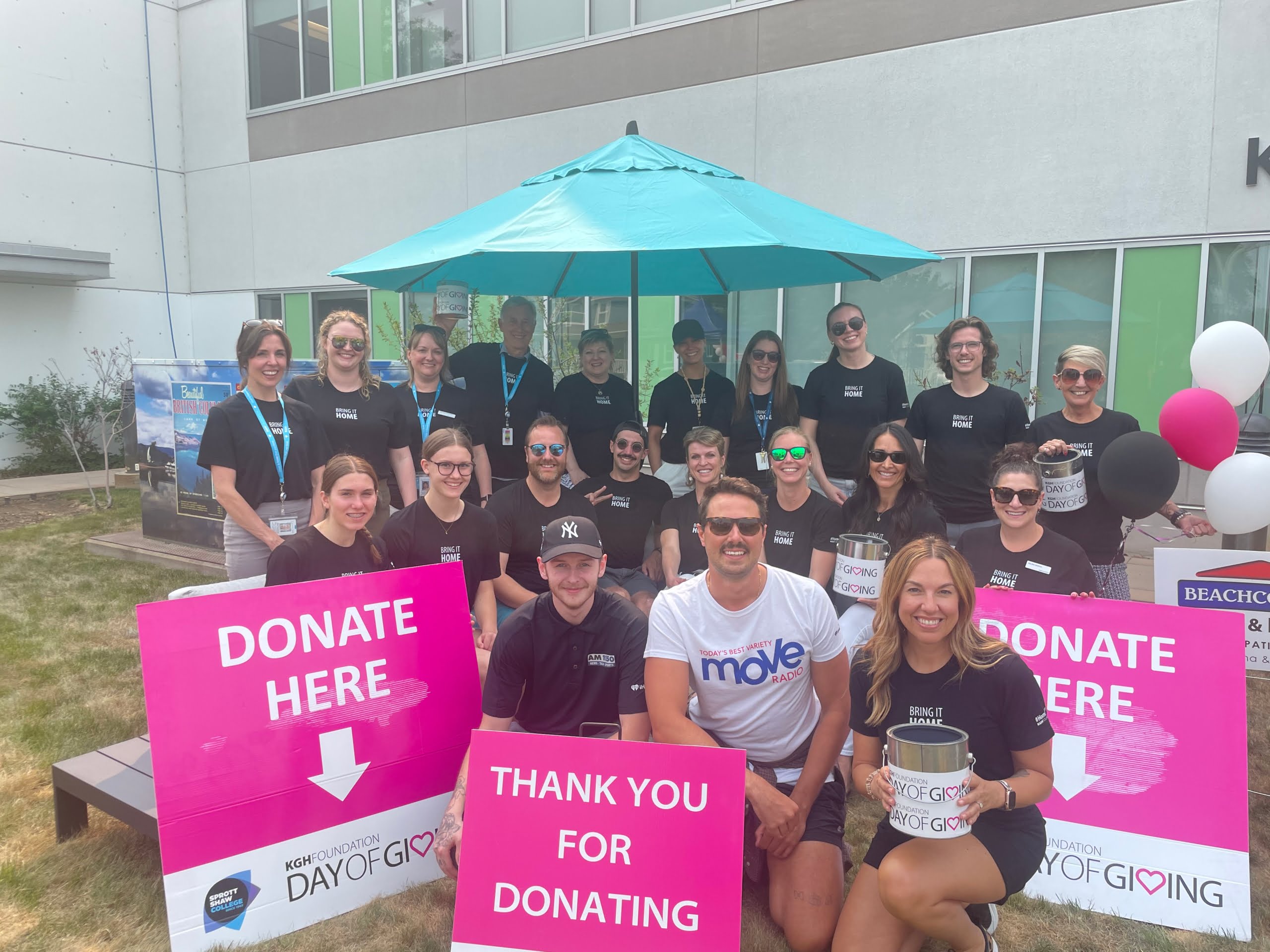 Since its inception seven years ago, now including today's total, KGH Day of Giving, has raised well over $4.5 million in support of Kelowna General Hospital and community health care initiatives such as Foundry Kelowna and JoeAnna's House. The ongoing success of the annual fundraiser is a testament to the care, enthusiasm and generosity of the community, businesses and frontline caregivers to come together in support of a shared goal.
The KGH Foundation is grateful for the continued support and partnership of the local Bell radio stations – Virgin 99.9, MOVE 101.5 and AM 1150 – the on-air personalities, producers and promotions teams for their critical role in the success of the Day of Giving fundraising effort.
Since 1978, the KGH Foundation has worked with a generous community to raise funds to support world-class healthcare close to home for a growing and diverse population in the interior of B.C. Today, the KGH Foundation is the lead fundraising organization for Kelowna General Hospital and its associated facilities, JoeAnna's House, and Central Okanagan Hospice House.
Media Contact:
Shauna Nyrose
Senior Director, Brand & Communications
KGH Foundation
p| 250-862-4300 ext. 7058
c| 250-801-0886
e| shauna.nyrose@interiorhealth.ca