Donors Vs. Waitlists
From 2018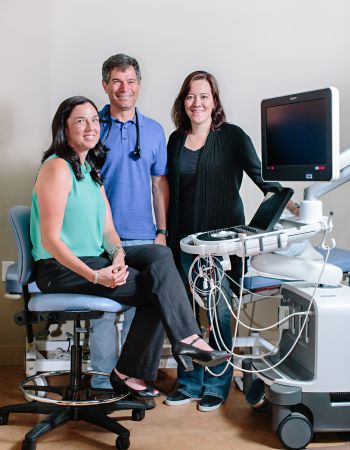 The reality of being a regional, tertiary care hospital that serves over 750,000 residents (and growing) in the southern interior of B.C. means demand for some medical services often outpaces the capacity to deliver in a 'timely' manner.
Being placed on a waitlist for a necessary procedure causes many patients increased anxiety and distress, and can make for a negative impression of KGH. Reducing the time patients spend on waitlists is a high priority and the solution is based on increasing the funding resources and equipment available.
With the goal of reducing wait times in mind, Interior Health's Senior Executive Team requested support from KGH Foundation donors for two specific areas of need in the hospital: endoscopic procedures for colonoscopy screening in the Gastrointestinal Lab, and Echo Ultrasound diagnostics for the cardiac department.
The KGH GI Lab is currently funded to run four general endoscopy rooms daily and performs 10,000 endoscopy (colonoscopy and gastroscopy) procedures per year. Patients awaiting endoscopy exams are either struggling with symptoms or have been told that they require further endoscopy testing to ensure they don't have precancerous or cancerous changes in their colon. In August of 2017, there were over 5,400 patients on the waitlist.
With funding for staffing and supplies for a fifth endoscopy room at KGH already approved, the equipment required to operationalize the room was fully funded by donors. As a result, in less than a year, the waitlist has been reduced by 75%.
Similarly, the growing and aging population in the southern interior has resulted in an increased volume of patients requiring Echo ultrasound procedure.
Patients are most often presenting with risk factors for symptoms of heart disease: high blood pressure, palpitations, and chest pain. At KGH, the need for echo ultrasound diagnostics was outpacing the cardiac department's ability to accommodate the demand with the existing cardiac sonography machines.
This past spring, over $430,000 was donated to KGH's cardiac department specifically for the acquisition of two brand new sonography machines to specifically address the waitlist issue. With the promise of new equipment on the way, wheels started turning for ideas to further reduce wait times, and the cardiac team suggested an innovative approach. One additional machine was added at Kelowna General, while the other was installed at the cardiologist's clinic off-site. This approach was the first of its kind in B.C.
The result was a massive reduction in wait times for the echo procedure – from 18 months just one year ago, to now, only one month.
 When donors take on waitlists, everyone wins.