Donor Story – The Campbells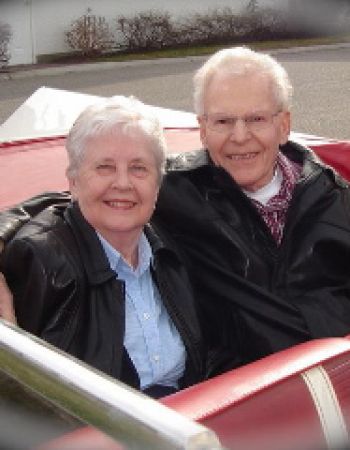 Ken Campbell was born in Bethune, Saskatchewan on December 14, 1927. Ken attended Bethune Country School and Bethune High.  He worked 38 years with Imperial Oil.
Grace Campbell was born in Southey, Saskatchewan, April 9, 1930.  She attended Regina Elementary and Balfour Technical School.  Grace worked for Saskatchewan Provincial Government offices.
Together they lived in Regina, SK., Edmonton, AB. and Kelowna, BC.  They were fortunate to travel to England, Scotland, the Canadian Maritimes, Mexico, Arizona, California and Hawaii.
Ken enjoyed building houses and doing woodwork and Grace kept busy with cooking, knitting, bowling, and volunteer work.  She visited with breast cancer survivors and canvassed for both the Cancer Foundation and the Heart & Stroke Foundation.  They both attended the Lutheran Church and enjoyed entertaining family and friends.
They were most proud of their two wonderful children, son, Grant and daughter, Brenda.  They were blessed with 7 grandchildren and 2 great grandchildren.
The Kelowna General Hospital has always been important to the Campbell's and especially so as they have gotten older.
Sadly, Ken passed away February 20, 2010.  Grace has left a bequest in her will to the KGH Foundation to show appreciation for the care that she and Ken received whenever it was needed.