This season of giving, give the gift of world-class health care to those in the Southern Interior.
Because you give


Miracles are possible

Lives are saved

KGH is advancing

Problems are solved
As the holiday season approaches, our hearts are filled with hope, compassion, and gratitude. This year, more than ever, we seek to understand the true meaning of miracles. In the words of an unknown sage, "Change your perception of what a miracle is and you'll see them all around."
From around the world to right here at home, we have been touched by unprecedented challenges this past year and we've seen miracles of resilience, kindness, and courage in the face of adversity.  The extraordinary generosity of the human spirit always seems to find a way.
This holiday season, we invite you to join us in making a difference, right here at home. When you give to the KGH (Kelowna General Hospital) Foundation, you're not only advancing world-class health care at our hospital and in our community, but also contributing to the miracle of healing, hope, and renewed life.
Your generosity will fund critical medical equipment, innovative research, and support programs for patients and their families at KGH and in the community. Your gift will help bring hope to those who are facing their darkest hours. Your gift is more than a donation; it's a miracle that can and will, change lives.
This holiday season, let's stand together and make miracles happen. Your gift, no matter the size, will have a profound impact.
Giving changes everything. It transforms lives, brings hope, and makes miracles possible. Thank you for being a beacon of light and hope for our community.
How Your Gift
Makes An Impact
*in the 2022/23 Fiscal Year
In 2022/2023, your support resulted in the KGH Foundation generating over $14.6 million in revenue. In turn, 155 project grants were approved to advance healthcare in our region. From a brand new Interventional Radiology (IR) suite that has brought advanced stroke care to Kelowna General Hospital, to a joint community grant that has allowed air ambulances to preform life saving blood transfusions, big and small gifts alike have had, and continues to have, an immeasurable impact on the community.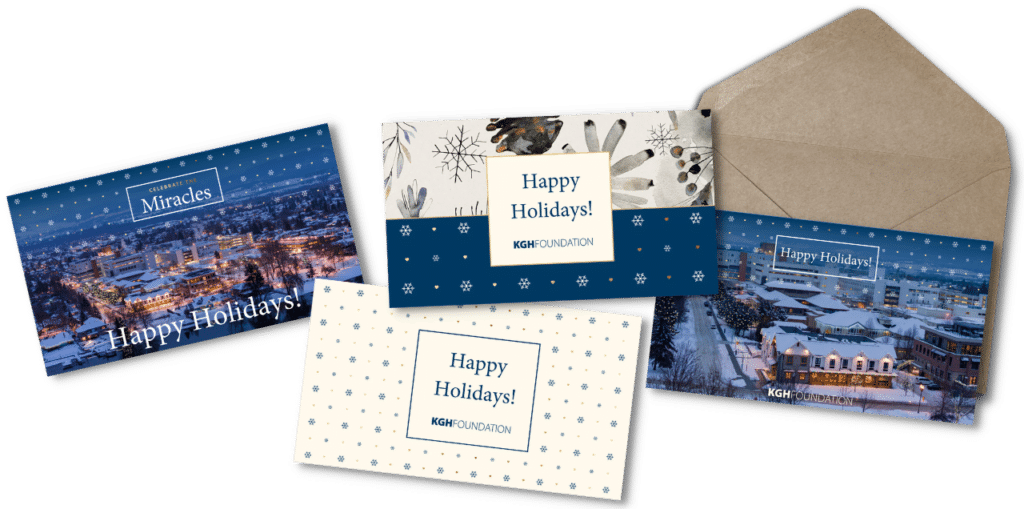 Looking for the perfect, personalized gift for that loved one that is always tough to buy for? Make a donation in their name – you can even send them an eCard (select the 'Add eCard' option at the top of the donation page), or have their name written on a cut-out ornament and put on the tree in the KGH lobby. A donation to the KGH Foundation makes the perfect stocking stuffer or Secret Santa gift for those passionate about their community!
There are many ways to give, and together, we can build world-class health care, right here at home.

Giving has never been easier – complete your online donation from anywhere on your computer or mobile device!

You can make world-class health care right here at home a year-round priority by signing up for monthly giving.
With a donation of securities or mutual funds, capital gains tax does not apply, allowing you to give more by not paying tax on capital gains.

When you partner with KGH Foundation, you have the opportunity to transform healthcare in our region and make a big difference.
By hosting a fundraiser, you create opportunities for individuals and organizations to come together in support of regional health care.
Explore the various ways you can make a meaningful contribution to advancing health care in our region.
Frequently Asked Questions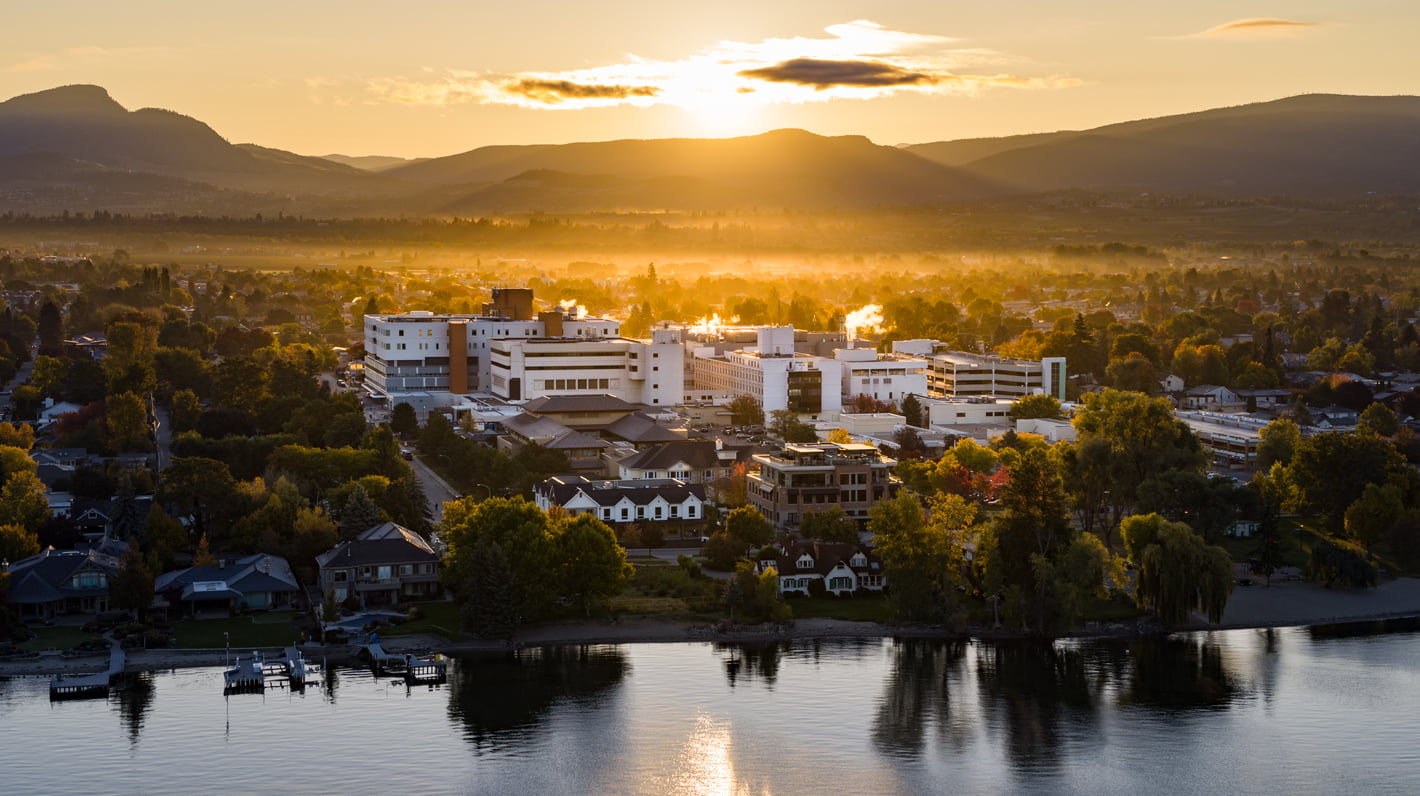 The Jim Pattison Foundation commits $5 million to establish the Centre for Health System Learning & Innovation right here, in Kelowna.
Read More